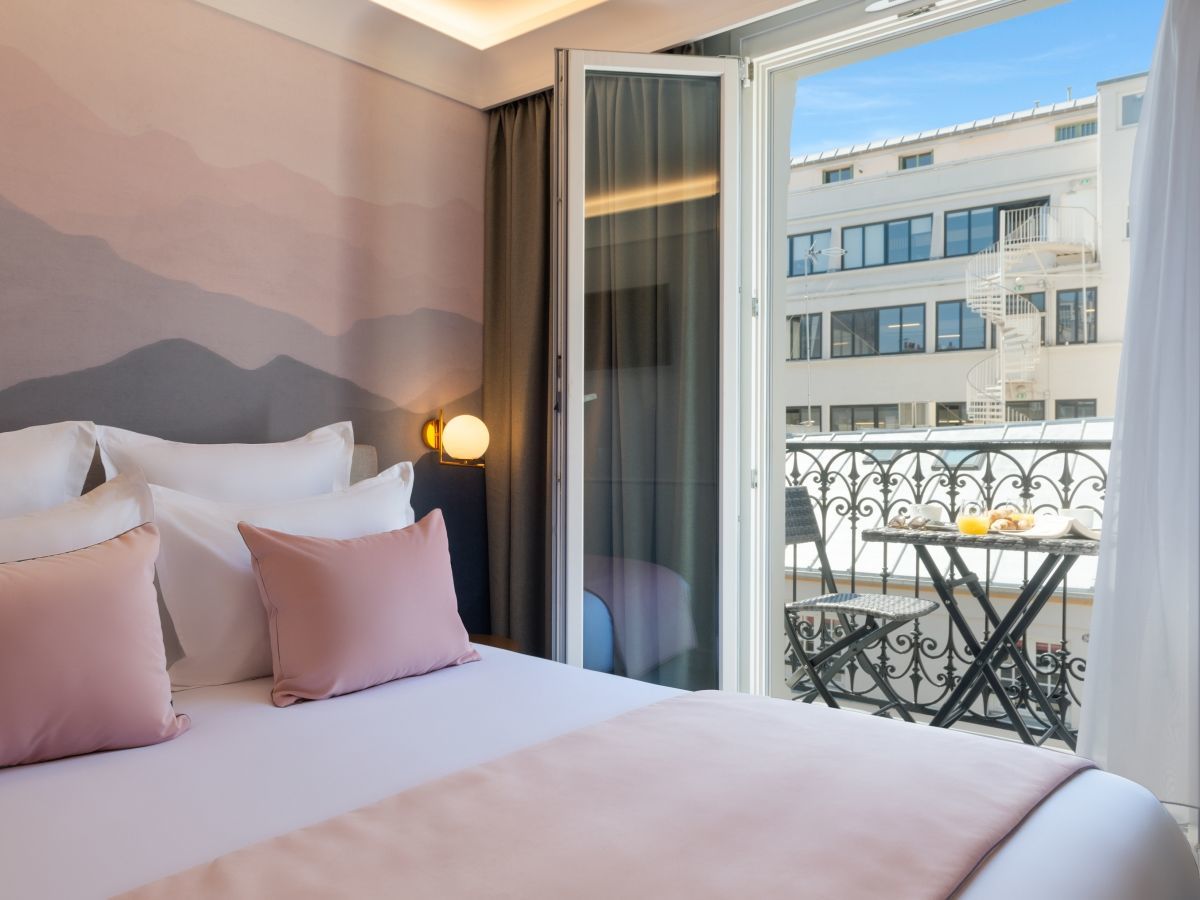 A beautiful getaway
Little balconies on the rooftops of Paris, a view over the courtyard or road, all rooms open up to the sky and bathe in the pink hues of a dreamlike Italian landscape designed and created by the owner of Hotel Le Milie Rose.
Relax for one night or several in one of the 38 contemporary, sophisticated rooms at Hotel Le Milie Rose.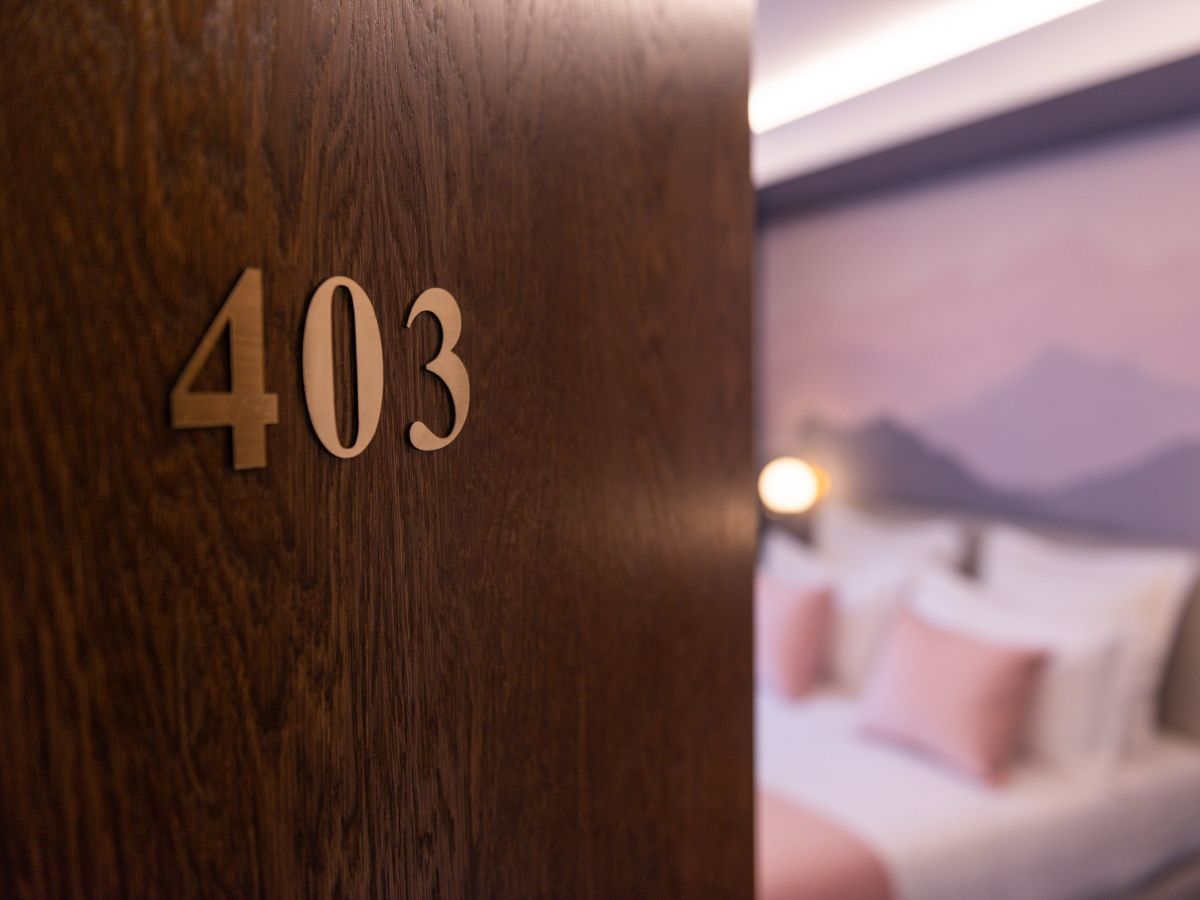 Comfort and decor
With a minibar and a small, well-appointed desk and wardrobe, the room and ensuite feature cosy, tranquil, stylish and practical design.
The room's colour palette varies from blue to pink, grey tones and golden details in a flurry of natural materials, blending velvet, linen and wood.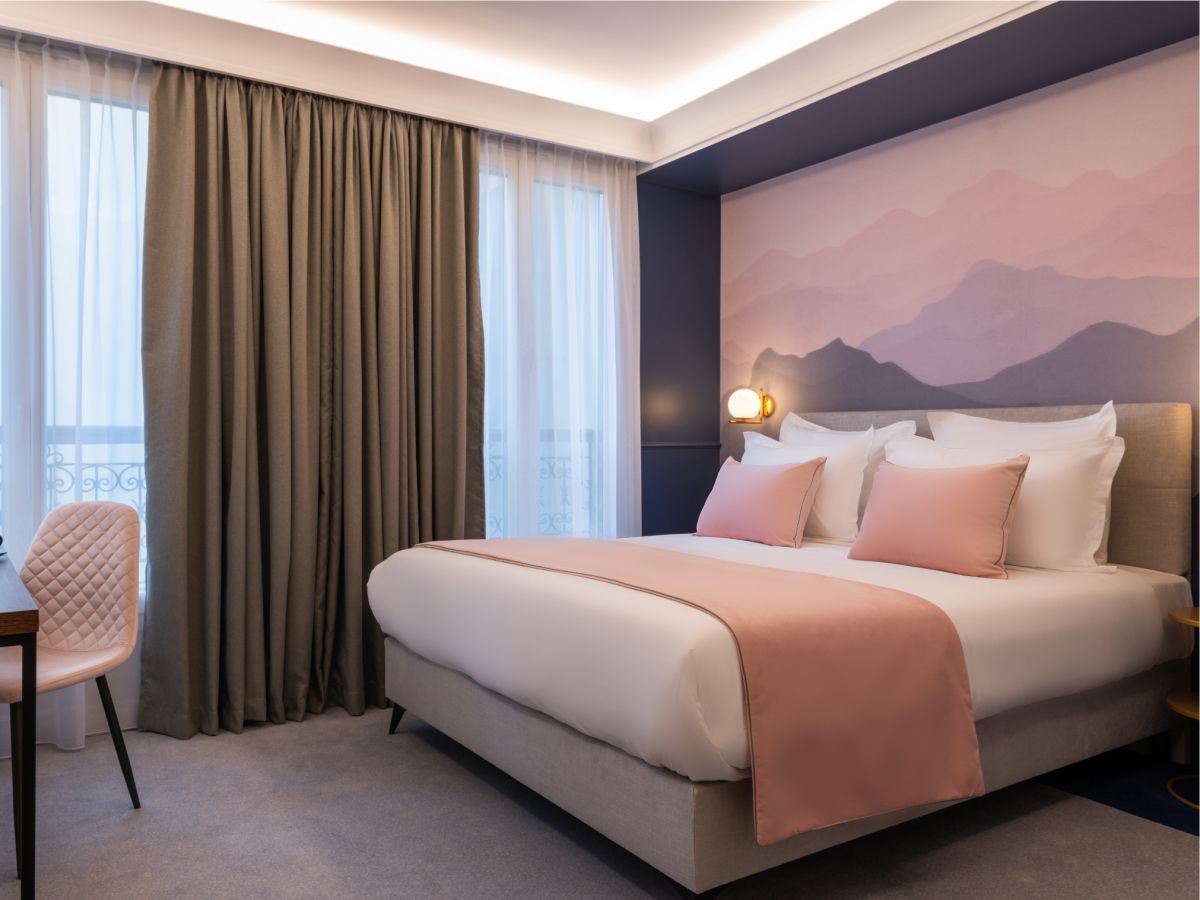 Custom elegance
The custom-made furniture hugs the lines of the room for increased fluidity and space.
Each room is designed to meet your needs at any time of the day, from morning to night, whether you're feeling studious or want to relax.
Everything has been carefully planned down to the tiny details of the office area with shelves and small velvet armchairs, from comfy cushions on the well-padded bed to coffee tables and the large ornate mirror.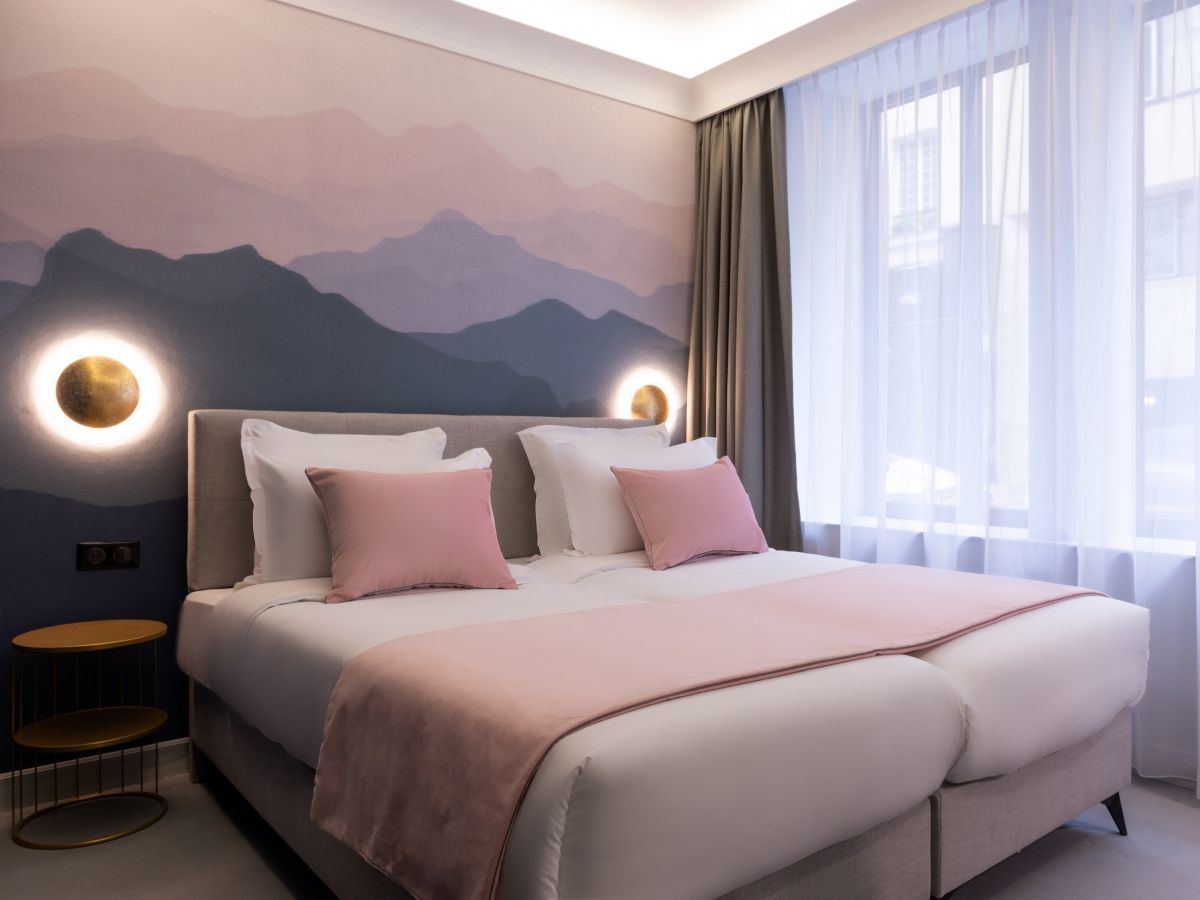 Let the light shine
Subtle light is cast from table lamps and a false ceiling features indirect lighting; voile panels on the windows and large linen curtains keep out the light when you want to.
All lighting can be adjusted to suit your day. Softer in the evenings and brighter during the mornings to help you concentrate when you are working: you choose!
Book Now

Book Direct for the Best Rate
Book Now